Need tips for growing seeds indoors cheap? These five tips are items you probably have right now laying around your home.
It is just about that time to start seeds indoors. This is one thing I have been doing for the past eight years, and I genuinely love it.
If you need to learn how actually to plant the seeds read my post here
There is something quite incredible about taking a tiny seed and watching it until harvest time. If you haven't tried your hand at using seeds, I highly recommend just starting one plant.
The cost alone is cheaper, and the whole journey is remarkable. I started this blog a few months ago, so at this time, I didn't take any pictures of my seedlings last year, so instead, I wanted to give you a roundup of creative ways we frugal farm girls can start seeds inside.
Not only are seeds cheap, but you can also plant them in items that are cheap as well! Win-Win situation.
Here is how to get started planting seeds indoors.
SAVE THOSE K-CUPS FOR YOUR SEEDS
What better way to start saving up your K-cups (Which for real BJ's has the best price on K-cups!) than to start your seeds indoors in these little bad boys. Check out this tutorial on creating your seeds using your old K-cups!
DON'T TOSS THE TRULY'S OR WHITE CLAWS
Recently we used White Claw containers. This whole quarantine thing has us drinking and planting!
PURCHASE SEEDS FOR 25¢ AT DOLLAR TREE
Grab your Seeds from the Dollar Tree! They are 25¢ a pack! Yes, even with the price increasing at Dollar tree in 2022, the packets I scored were still 25¢!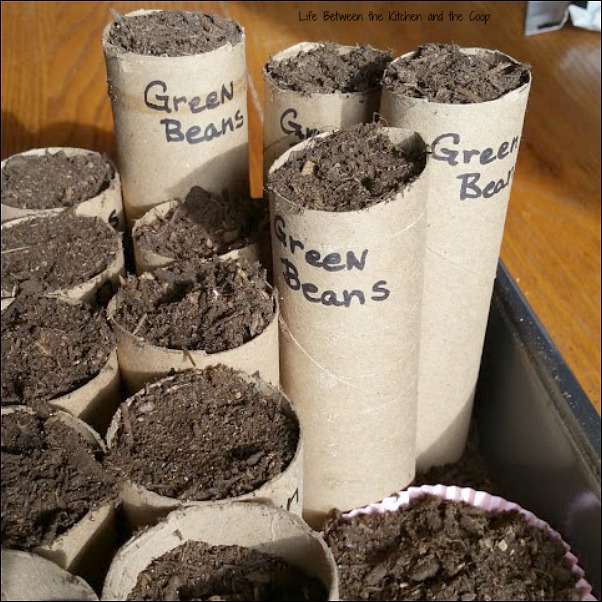 SAVE THOSE TOILET PAPER ROLLS
Okay, we have all seen the creative crafts we can make with the kiddos using our toilet paper rolls BUT have you ever thought about using them for your seedlings?
I sure hadn't until I saw this tutorial on using toilet paper rolls for seeds.
SAVE OLD NEWSPAPERS
If you follow me on my deal blog, we could score a year subscription to the Wall Street Journal. Of course, that was every day of receiving a newspaper.
Sure it makes for great kindling for the fire- but honestly, this makes a far better use. So frugal girls rejoice. We get a free Pennysaver delivered to use every week. These are great things to save and reuse for seeds or even washing windows!
This is a fabulous way to start your seeds indoors.
Check out this tutorial on using newspaper and turning it into a seedling planter!
USE LETTUCE YOU ALREADY HAVE
Maybe you don't want to buy any seeds, but what if I told you-you could grow something from what's already in your fridge? Here is a creative and frugal way to regrow fresh produce.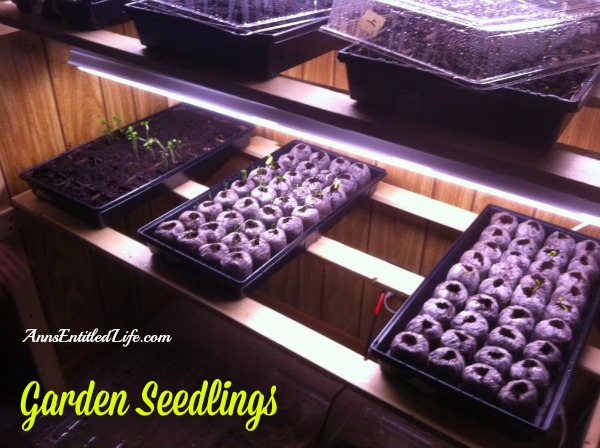 USE LIGHTING TO HELP YOUR SEEDS GROW
Now, if you are serious about growing and preserving enough food to last you until the next growing season, Ann has some great tips to get started with indoor seeds and lighting.
I personally do not use any heat lighting when it comes to growing my seeds. We have decent spots in the home for the seeds to get enough sunlight. If you don't have a south-facing window you will be better off starting with some indoor lighting.
You can see more things we use in our home without going to the store here.
My Personal Frugal Tips to Start Seeds:
Use leftover plastic garden containers you previously bought flowers in. Or save yours from this upcoming season to start seeds in.
Egg cartons are a great way to start seeds indoors.
Label your containers. Don't think you will remember like I have done so many times in the past and then can't!
Use Yoplait Kids Plastic Cups/ or any other item in your kitchen to start your seeds indoors.
Use Plastic wrap over each of your homemade containers until your seed sprouts to keep in the warmth.
Use Seed Starting Soil Mix– it's lighter. The other stuff may work or it may not. Being frugal is not having to spend more money because we tried to save money and go the cheap route 😉
Be careful with watering. You won't need to water at all while you have the plastic wrap on. You will want to mist the plants because as they sprout they are not strong. After my years of seeds and knowing I can easily over water I put all my pots into a tray and then pour water into the bottom of the tray. So the plants take in the water from the bottom.
I use warm water to mix in with my seed starting soil.
Seeds sprout best at temperatures of 65 to 75°F (18 to 24°C).
You must keep only one plant in each pot. When I started I thought it was a waste to just kill off one plant when I had two perfectly growing. It is a must now. Just clip the others down. Keep the one that is the straightest and looks the best.
Enjoy! It is amazing to watch the whole process and enjoy the harvest!