Don't miss out on the awesome deals at HelloBello.com! With their January sale only available for new customers and discounted bundles at 35% off plus a bonus freebie of your choice when using promo code DIAPERS during checkout, now is definitely time to sign up.
Kristen Bell and Dax Shepard founded Hello Bello to help parents feel confident that their babies are getting the best care possible. This company offers plant-derived baby necessities, including diapers (and other essentials), wipes for your little one's many accidents in life, bath products to keep them clean after any spills or messes they may make while you're away at work. The list goes on!
HOW TO SCORE YOUR HELLO BELLO DISCOUNT
Get your hands on some new diapers, and other baby goodies delivered right to you!
To score these sweet savings, head over Hello Bello.
Click "Start Bundling," then choose the size of your little one (or whether they're already bundles). You can also split sizes if needed – click next underneath where it says "want two different sizes?"
HELLO BELLO OPTIONS

The Hello Bello Bundles are the perfect way to stock up on diapers and wipes for your baby. You can choose from seven different prints or get all of them! Plus, there's one freebie worth up to $11.98–it'll be hard choosing what you like best when they have so many options available.
With your first bundle order, you will get 15% off five additional products of your choice. Choose from wipes or Shampoo & Body Wash for a perfect gift idea – these gifts are sure to be appreciated by anyone on their way into motherhood.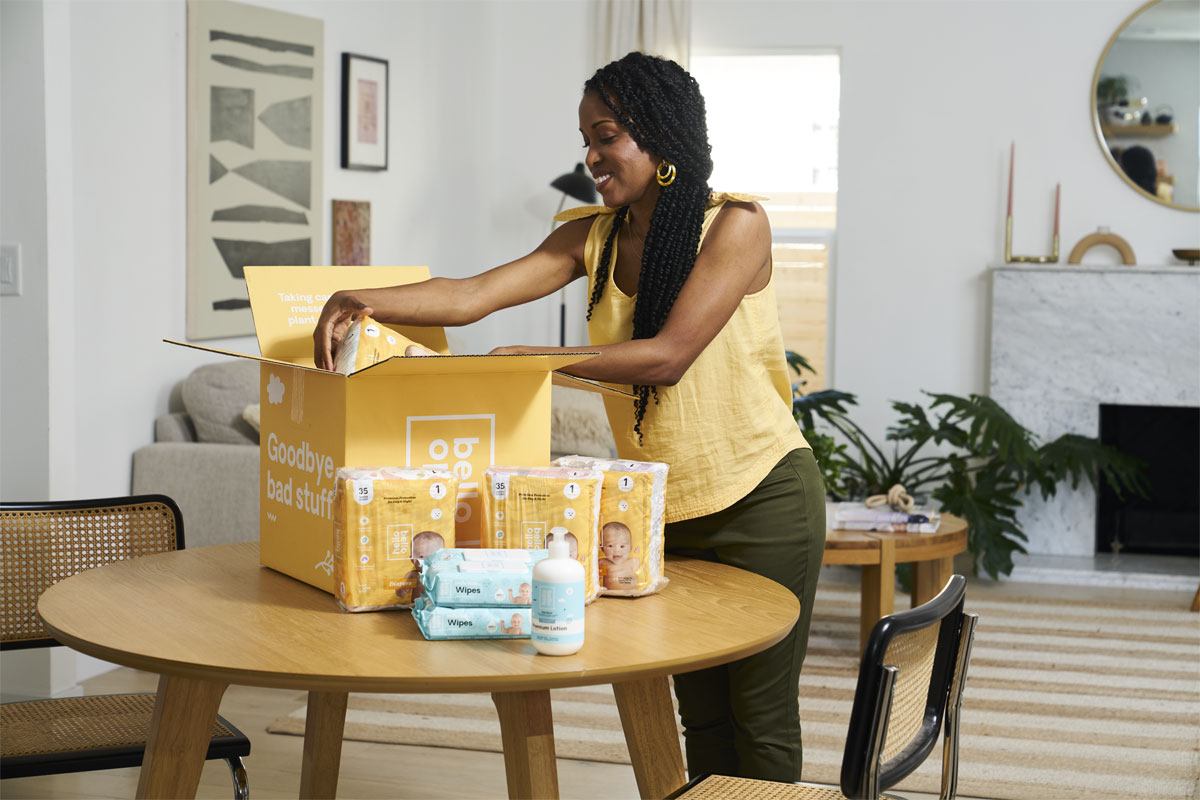 Here is your deal scenario:
Hello Bello Diaper Bundle $65.99
Add Hello Bello product (up to $11.98 value)
Use coupon code DIAPERS (35% off)
Shipping is only $1.95
Final price as low as $44.84 shipped!
For only $45, you get up to 245 diapers, four packages of baby wipes, AND a freebie shipped to your door!
If you are still unsure, check out the reviews from Hello Bello here.
Let us know below if you score this deal?